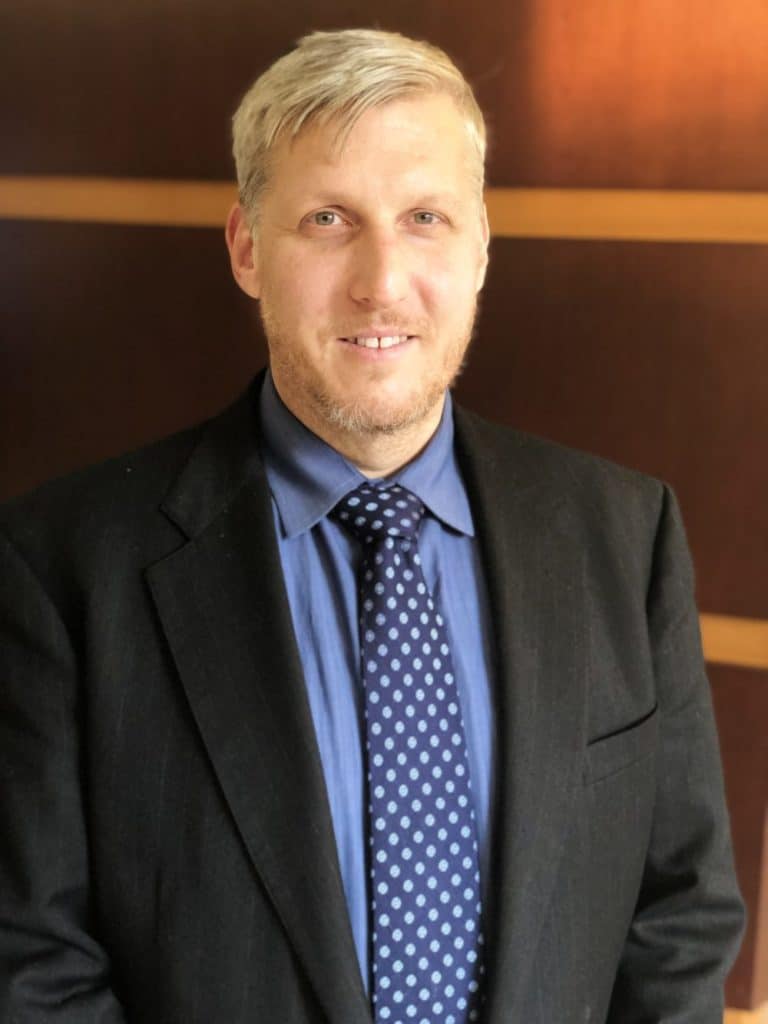 Rabbi Laurence Rosenthal grew up in Los Angeles, graduating from the University of Southern California in Los Angeles eventually earning a Masters of Arts degree in Rabbinic Studies and Rabbinic ordination from the Ziegler School of Rabbinic Studies at the American Jewish University in May 2008. Since joining Ahavath Achim Synagogue in Atlanta, Laurence has played a significant role in the rejuvenation and strengthening of the synagogue and greater Atlanta Jewish community through social justice initiative, interfaith dialogue and deepening of spiritual and ritual life. In addition to his duties as senior rabbi of his congregation, he also serves as the president of the Atlanta Rabbinical Association. He continues to hone his skills as a musician focusing lately on Jazz guitar. He has worked hard to develop a yoga practice for health and mindfulness. He loves tennis and working with his hands. His greatest accomplishment is to be married to his wife, Brooke, and to be father to four children: Avram Eli (A.E.), Ariela, Ma'ayan, and Naftali. The Rosenthal family joined the Ahavath Achim family in July 2008.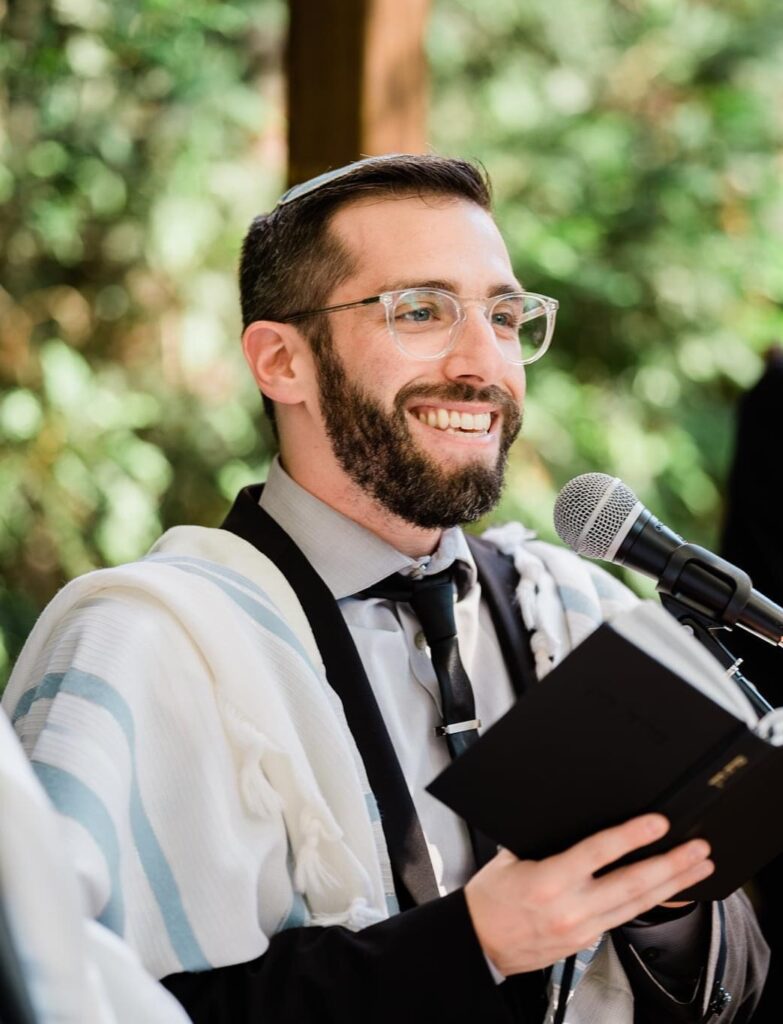 Rabbi Sam Blustin grew up in Minneapolis, MN, as a part of the small, but vibrant, Minneapolis Jewish community. Shaped by weekly Shabbat dinners with his extended family, twelve summers as a camper and staff member at Herzl Camp in Webster, WI, tutoring B'nai Mitzvah students, a summer living Jewish history in Israel with Alexander Muss High School in Israel, and a year studying rabbinic texts after college at the Conservative Yeshiva, Rabbi Blustin is passionate about helping others connect to the divinity found within, in between, and with the infinite.
Rabbi Blustin is a graduate of the University of Minnesota, and was ordained by the Jewish Theological Seminary in 2020. At JTS, he specialized in prayer and ritual, looking deeply into what makes gatherings transformative and endeavoring to create those moments in community wherever he finds himself. Rabbi Blustin is the co-founder of Minyan Shira B'dira, a traditional egalitarian prayer and singing community in New York which has touched over 600 primarily 20s and 30s with meaningful prayer community since 2016. He is also a musician, songleader, and songwriter of primarily liturgical music, and enjoys playing a number of different sports, including baseball, tennis, and Ultimate Frisbee.
Joining AA as the Associate Rabbi in 2020, Rabbi Blustin is excited to meet as many people as possible and continue to grow deep and meaningful connections with his new community.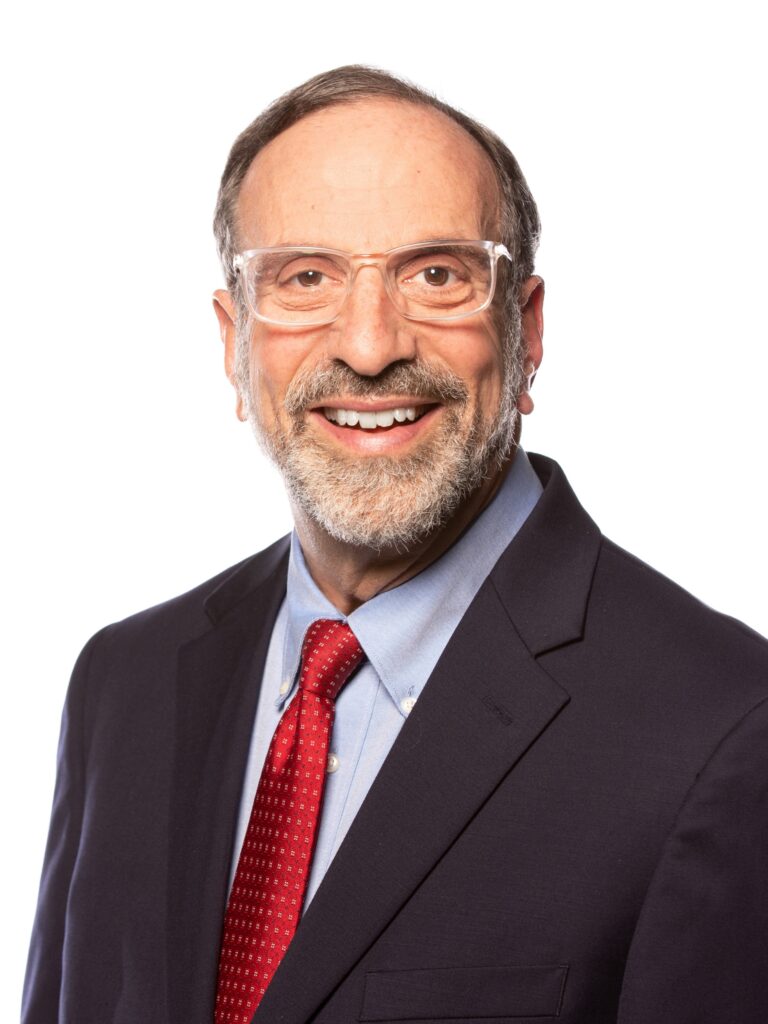 Rabbi Neil Sandler served as Senior Rabbi of Ahavath Achim Synagogue from 2004– 2019. He remained a member of the congregation's rabbinic staff through June 2021. Upon retirement, Rabbi Sandler was given the title of Rabbi Emeritus. Today he continues to serve the congregation in several ways.
Rabbi Sandler is a graduate of the University of Minnesota. He received a master's degree and Rabbinic Ordination from the Jewish Theological Seminary. Upon ordination, Neil completed a Master of Science degree in Social Work at Columbia University.
Rabbi Sandler gained his greatest contentment in the rabbinate from the sacred moments he shared with people in their times of joy and sorrow. He devoted considerable effort to helping our congregation become a "kehillah kedoshah," a sacred community that welcomes people and seeks to make a sustained difference in their lives.
Rabbi Sandler's wife, Susan, is a longtime and well-respected social worker with Weinstein Hospice. Neil and Susan are the parents of three married children, Ariel (Jamie Freedman), Aliza (Matt Jay) and Joshua (Rachel Diamond). The Sandlers have been blessed with one granddaughter, Remi.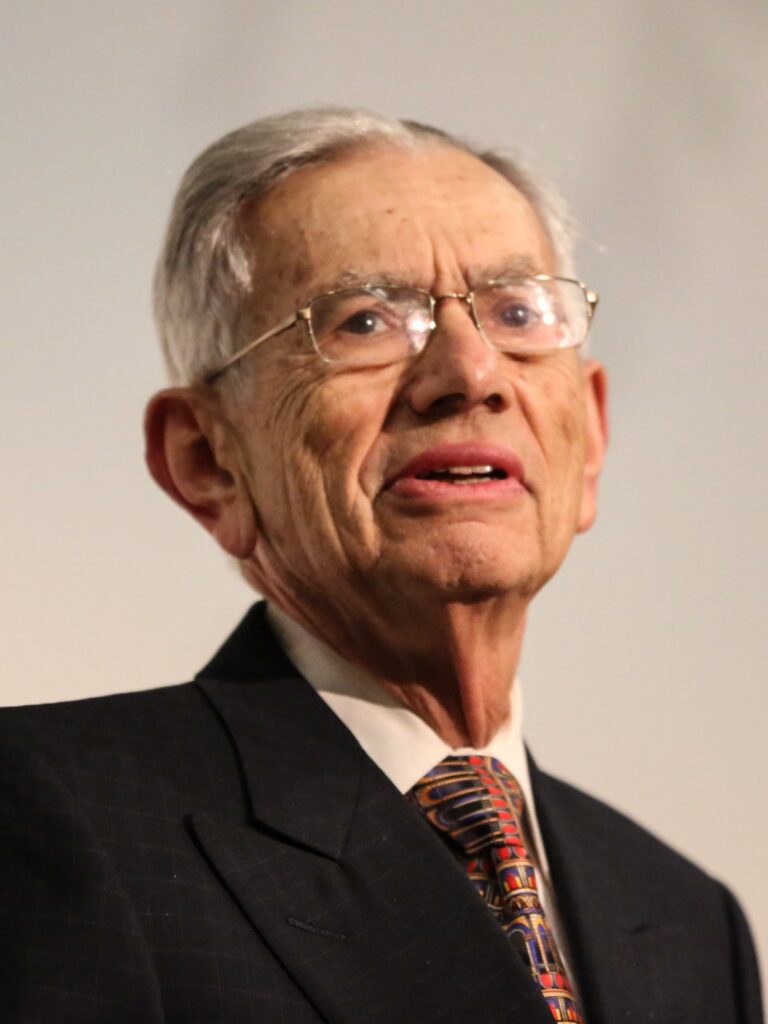 Rabbi Arnold M. Goodman served as the Senior Rabbi of the Ahavath Achim Synagogue from 1982-2002 and is now its Senior Rabbinic Scholar. He now resides in Jerusalem, where he continues to study and to write. Upon his retirement, the Synagogue honored him and his wife, Rae Goodman z"l, by designating its adult education program as Beit Aharon: The Rabbi Arnold and Rae Goodman Learning Institute for adult studies.
MaNishma from Jerusalem – A Weekly Touch of Torah is a collection of many MaNishma interpretations that offer commentary on the weekly Shabbat sidra (Torah portion). For Information on obtaining a copy, please visit arnoldgoodman.com.  It is also available at Amazon.com as an ebook.