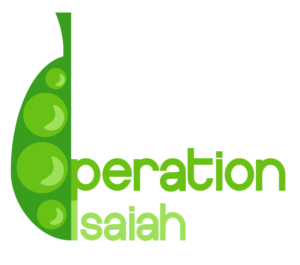 Help feed those in need! The outbreak of COVID-19 has greatly increased food insecurity in our community. Our seniors and those that are health compromised are finding it difficult to procure food. Illness, loss of employment, and quarantine have all contributed to people in our community unable to adequately supply food for their families. To address this growing need, AA has created a new initiative: Operation Isaiah 2.0.
HERE IS HOW YOU CAN MAKE A DIFFERENCE:
Contribute to the Operation Isaiah 2.0 Fund

: All donations to this fund will be used to help battle food insecurities directly in our AA community, at the Zaban and Jewish Towers, in the larger local Jewish community, and in outlying neighboring communities. You can donate in one of two ways:

Via the online donation form (choose "Fund/Committee Donation" and type 'Operation Isaiah 2.0' into the 'List the fund to which you would like to donate' box).
Via check: Checks should be made out to AA Synagogue, 600 Peachtree Battle Ave, Atlanta, GA, 30327 and earmarked, 'Isaiah 2.0.' All donations are tax deductible.

Direct food donation to the JF&CS Food Pantry

: Purchase any of the food items listed below and have them delivered to 1634 Lenox RD NE, Atlanta, GA, 30306. A synagogue representative will deliver the items to the food pantry. Suggested delivery services for purchasing food items are:

Amazon or Costco
If you choose to physically shop in the grocery, please deliver the items to the JF&CS Food Pantry (M – F, 11 am – 2 pm) at 4549 Chamblee Dunwoody Rd, Atlanta, GA, 30338 (North of 1-285). Go to the main entrance on the north side.

| Most Needed | Also Needed |
| --- | --- |
| Nutritious soups | Canned tuna and salmon |
| Small bags of rice (1b – 2b) | Peanut butter |
| Matzah and crackers | Mac n cheese |
| Milk that does not require refrigeration | Canned fruit with long shelf life |
| Spaghetti sauce | Snacks |
| Cereal | Jelly |
| Fresh produce with long shelf lives (potatoes, apples, sweet potatoes, and onions) | Canned veggies (no corn or green beans) |
| | Ensure or other liquid meals |

Participate in the Concrete Jungle's Quarantine Grocery Delivery Service (a Hunger Seder partner)

: Sign up to purchase and deliver groceries to a family in need. For more information please click here.