Yizkor Service with Brendan Murphy (In-Person and Virtual)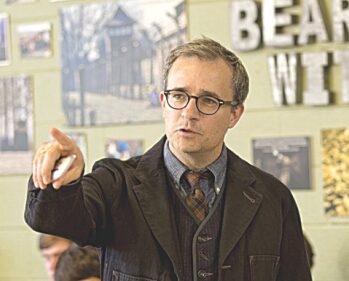 Join us for the Passover Yizkor Service featured guest speaker, Brandan Murphy. Mr. Murphy will offer a sermon on the topic, "A Catholic Teaching the Holocaust."
Mr. Brendan Murphy has been a history teacher at Marist School for 28 years where he created a seminar on the Holocaust for students and parents. For his work in Holocaust education he has received numerous awards including the Anti-Defamation League (ADL) Abe Goldstein Human Relations Award, Marist School's Faber-McKinley-Stadler Award, Marist School's Goizueta Chair of Excellence, Educator of the Year by University of Notre Dame; and twice named Outstanding Educator of the Year by the Georgia Commission on the Holocaust. He also has been named a Mandel Fellow by the United States Holocaust Memorial Museum and a Lerner Fellow by the Jewish Foundation for the Righteous. He is a member of the Archbishop's Committee for Ecumenical and Interreligious Relations for the Archdiocese of Atlanta and the Interreligious Dialogue Committee for the International Society of Mary.
Join Via Zoom