Tikkun Leil Shavuot – All Night Learning Begins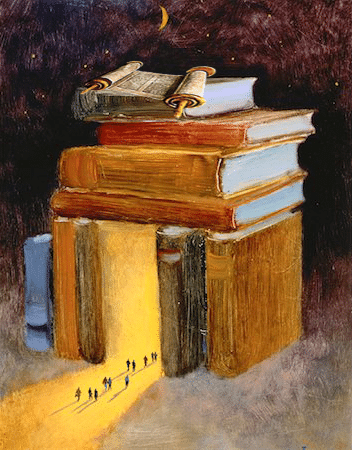 Join Ahavath Achim, InterfaithFamily/Atlanta, and Limmud Atlanta and Southeast, and PJ Library Atlanta for a night of learning, study, and fun! This year, our theme is Interfaith Inclusivity: Stories, Practices, and Blessings Within Various Faith Traditions. Come for some or all!
1.) Kick off the night with Shabbashavuotastic, a family program with a Seudah Shlisheet (Third Meal) for the kids and an ice cream party for everyone
2.) Dive into our learner-friendly afternoon services, study sessions, adult Seudah Shlisheet (Third Meal), and lively Havdallah service
3.) Welcome leaders from the Christian and Muslim communities for a Multi-Faith Panel Presentation moderated by Rabbi Laurence Rosenthal
4.) Study into the night/morning as our two learning tracks continue: Torah (as source of Jewish obligations and blessings) and Tefillah (prayer) with sessions on topics ranging from our traditions of welcoming those of different backgrounds, to different languages in prayer, to mysticism, to reality TV
5.) End the program with a learner-friendly Singing Sunrise Shacharit Service (feel free to join in morning chanting beforehand)
Free babysitting is available from 6:30 pm – 12 am, and unsupervised rest space for children is available afterward.
Schedule Overview:
5:00 pm: Shabbashavuotastic (more info below)
6:30 pm: Mincha Service
7:00 pm: Learning Sessions and Adult Seudah Shlisheet
9:00 pm: Ma'ariv/Havdallah Service
9:45 pm: Multi-Faith Panel Presentation
11:00 pm: Learning Sessions Cont.
6:00 am: Singing Sunrise Shacharit Service
Shabbashavuotastic
Saturday, June 8 | Cohen Pavilion: Bring the kids for a light Seudah Shlisheet (Third Meal), ice cream, songs, and stories to wind down Shabbat and kick off Shavuot! At this family-friendly event, you will learn about Shavuot and experience the time-honored tradition of eating ice cream/dairy products before Shabbat ends, enhancing our enjoyment of the Sabbath! Shavuot is a spring harvest holiday on which we commemorate receiving the Torah. One Shavuot observance is reading the Book of Ruth. Ruth was not born Jewish and became a part of a Jewish community. We interpret her story to highlight our value of making all welcome in our celebrations and traditions, no matter who you are or where you came from. RSVP for Shabbashavuotastic here.
Related Events