The Band's Visit at the Fox Theatre with mAAc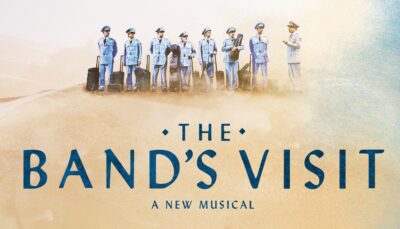 The Mature Active Adult Community (mAAc) invites you to The Band's Visit at the Fox Theatre!
The Band's Visit, a Tony award winning Broadway musical, celebrates the deeply human ways music, longing and laughter can connect us all. The musical tells the story of a group of Egyptian musicians who get lost on their way to a concert in Israel. Stranded in a small Israeli town, they pass the time with the locals, eating at their tables and sleeping in their spare rooms. Playwright, Itamar Moses, said, "Everything that happens is only possible because the two groups of people don't know each other."
A motor coach will pick us up at 12:15 pm from Ahavath Achim Synagogue and transport us to the Fox Theatre. The motor coach will transport us back to the synagogue after the show.
COST:
$52 per person for mAAc members
$57 per person for non-mAAc members
Price includes orchestra seats (main level) and transportation
THREE WAYS TO REGISTER:
(1) Form: Complete this online registration form (link below)
(2) Phone: Call Miriam Habif (404.603.5749) to register for you or notify her that your check is in the mail.
(3) In Person: Deliver a check to the synagogue with attention to Miriam Habif. Please make checks payable to Ahavath Achim Synagogue, and write the event name in the memo line.
QUESTIONS?
Registration: Contact Miriam Habif (mhabif@aasynagogue.org; 404.603.5749)
Program: Contact Gail Solomon (solgail.627@gmail.com; 404.351.1900).
Register
ONLY 50 SEATS AVAILABLE!
The deadline to register is Monday, October 28.
Your payment is your reservation.