Sisterhood's Centennial Year Opening Program
Sun, Oct 6 @ 10:30 am

-

1:00 pm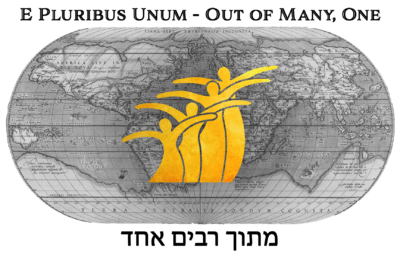 As part of Sisterhood's Centennial Year Celebration, Sisterhood presents their opening program: E Pluribus Unum – Out of Many, One. The program will highlight the legacy and history of the women of Sisterhood: their cultures, their recipes, their worship practices, and how these all came together to form today's Ahavath Achim Sisterhood.
During the program, you will enjoy brunch and a presentation by Jeremy Katz, Director of the Cuba Family Archives at the Breman Museum, who will speak on the topic, What Can Be Found in the Archives at the Breman.
SCHEDULE:
10:30 am: Check-In
10:50 am: Call-to-Order
11 am: Brunch
11:30 am: Speaker Presentation
11:45 am: Dessert
12:10 pm: Table Talks
12:50 pm: Closing Remarks
COST:
$30 per person (through September 22)
$36 per person (September 23 through September 29)
REGISTRATION:
(1) Online (link below), or
(2) Send a check payable to AA Sisterhood to Ahavath Achim Synagogue (600 Peachtree Battle Ave NW, Atlanta, GA 30327)
QUESTIONS?
Contact the event co-chairs: Shelly Dollar (dollarshelly@gmail.com); Barbara Ribner (barbribner@gmail.com).
If you join Sisterhood before Friday, September 20, you'll be entered into our raffle to win a parking spot in the upper lot on one of the Jewish holidays! Four names will be drawn for each of the holidays (Rosh Hashanah Day 1, Rosh Hashanah Day 2, Kol Nidre, and Yom Kippur). Join Sisterhood Today!
The deadline to register is Sunday, September 29.

Register
Related Events