Second Annual Shabbat Welcoming New Members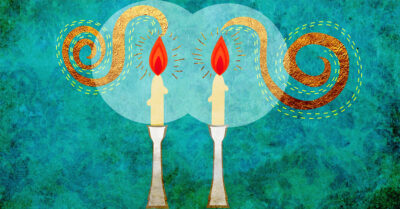 Join us at our Second Annual Shabbat service and dinner to officially welcome our new members to the AA family! Everyone is invited to join, and all new members (joined in 2019-20) will receive a complimentary dinner. If you are a new member (joined in 2019-20), please RSVP through the personal invite you received via USPS and email. If you have not received your personal evite, or if you have any questions, please contact Miriam Habif (mhabif@aasynagogue.org; 404.603.5749). All other members who would like to meet and greet our new members must register online (link below).
COST:
Free (members who joined in 2019-20)
$18 per adult (members who joined in 2018)
$25 per adult (members who joined prior to 2018)
$12 per child 6 – 12 years old
Free for children 5 and under
SCHEDULE:
5:45 pm – Schmoozing
6:30 pm – Shabbat Service
7:30 pm – Dinner
Registration/RSVP required by Monday, February 17.
Register
Related Events