The 30th Fran Eizenstat & Eizenstat Family Lecture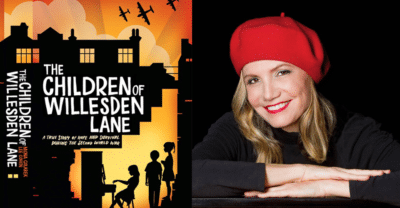 The 30th Fran Eizenstat and Eizenstat Family Lecture presents… Mona Golabek – One Woman's Journey Through Music
For one night only, come and bear witness to a performance by Mona Golabek, internationally-acclaimed and grammy-nominated concert pianist, as she brings to life the heart-wrenching journey of her mother, Lisa Jura, whose life was saved during the Kindertransport. Mona masterfully tells her mother's riveting story of survival, inspiration, and hope, through a performance Meryl Streep calls "an inspiring tribute to the power of a mother's love."
Experience an exquisite blend of musical performance and storytelling guided by the music of classical composers who were dear to Lisa and the narrative taken from Mona's highly-acclaimed book, The Children of Willesden Lane, co-authored with Lee Cohen.
This event is free and open to the public. RSVP required – link below.
Learn about Mona's foundation, Hold On To Your Music, that seeks to expand awareness and understanding of the ethical implications of world events such as the Holocaust and the power of the arts, especially music, to embolden the human spirit in the face of adversity.
For more information, please contact the Director of Marketing and Events, Anne Cohen, at acohen@aasynagogue.org or 404.603.5754.