Beineinu Content Deadline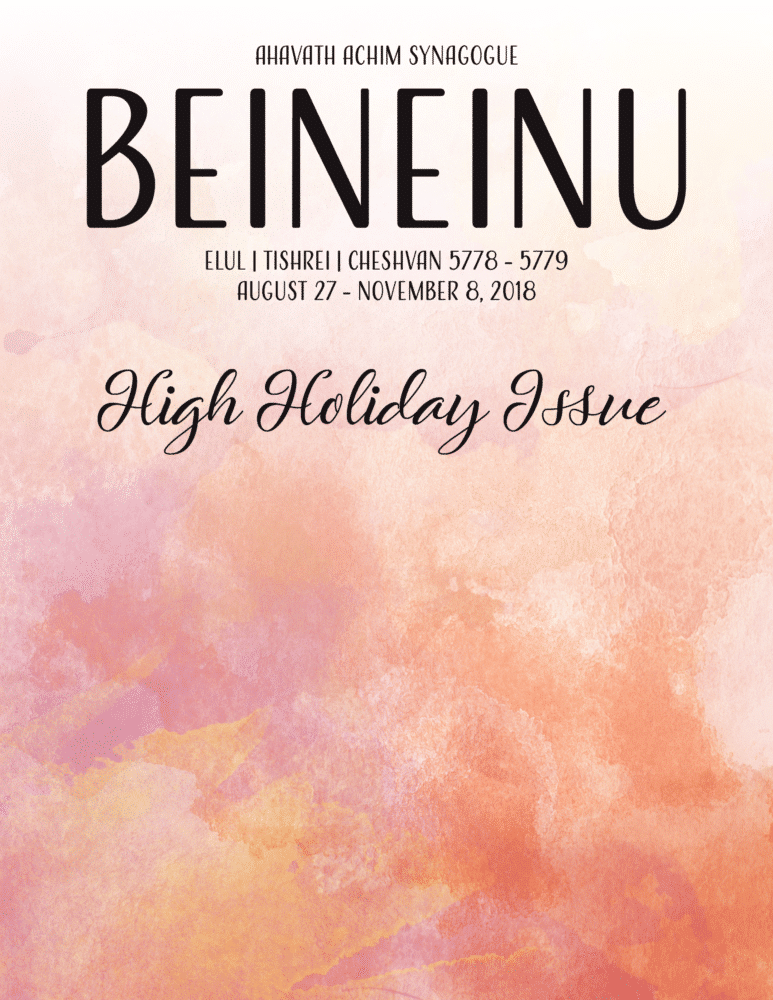 The deadline to submit content for the next issue of Beineinu is Monday, November 19 at 5 pm. Due to revision of the publication schedule, the next issue has been pushed to the beginning of the 2019 year and will cover the months of January, February, and March. If you submitted content for the previously-scheduled issue, we will include it in our upcoming issue, given it is not time-sensitive. We apologize for any inconvenience this may have caused.
We'd love to know about:
Births, B'nai Mitzvah, Engagements, Weddings, and Anniversaries
Congregants featured in the news or media for major achievements
Congregants doing something extraordinary in the community, Jewish or otherwise
How to submit:
If submitting a Birth, please submit the information HERE
If submitting an Engagement or Wedding, please submit the information HERE
If submitting a B'nai Mitzvah, please submit the information HERE
We thank you for your submission(s). We look forward to sharing and celebrating with you! For questions about submissions, please email Lauren Dube, Marketing Coordinator and Graphic Designer, at ldube@aasynagogue.org.