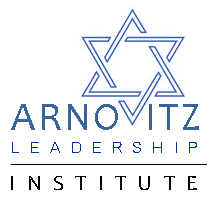 Arnovitz Leadership Institute - Call for Nominations!
We are currently accepting nominations for the Arnovitz Leadership Institute and invite you to please submit the names of individuals you think might be interested in this exciting educational opportunity. This program was developed to shape and train the future leaders of our Synagogue. The theme for the 2019-2020 Arnovitz program will be "Finding the Leader Within Ourselves." Our curriculum will provide unique training in the areas of leadership skills, ritual, marketing, branding, and relational Judaism. Our training will also offer insight into the inner workings of every aspect of our Synagogue. Classes will take place once a month over a 10 month period, and will begin in August 2019.
Please submit your nominations to Lindsay Borenstein at lborenstein@aasynagogue.org, and feel free to nominate yourself. Nominations are due by June 1.